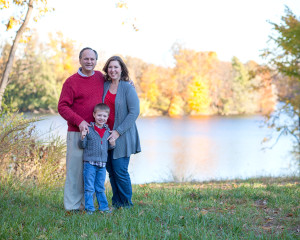 Glad you found my site. My name is Ron and I am an investor of small multifamily properties. I started this site as a way to help provide duplex, triplex, and fourplex owners manage their rentals. I'm an investor, perhaps in the same boat as you are. I have a family that I adore, I work a full-time job, and I need to deal with the business of owning a real estate investing company. It's not easy to do!
Multifamily Investing Can Be Tough
So many owners struggle with turning a profit in the multifamily arena, much less a profit that's worth all of the trouble. It's is a tough business and can be full of challenges – especially to those who don't have the time to spend dealing with late tenants, vacant units, and evictions. But it can also be rewarding in so many ways, and not just financial.
We get to give people a home! A place to lay their heads down at night. A place to raise their children or spend their last days. Somewhere out of the elements. Somewhere that's safe. And we might benefit financially as well.
Why I Built This Site
My hope is some of the posts I write will help you with your multifamily investments. Maybe they will give you some golden nugget that makes the income a little more passive. And if you are an investor, you know that there is nothing "passive" about being a managing owner.
Many of my posts are going to be specific to the St. Louis region as this is my primary focus area. I like Madison county and St Clair county in Illinois and St Louis and St Charles in Missouri. But if I run across some good stuff on other areas, I'll post them up, too.
More often than not, I'll just be giving you general information about how to best own and manage your rentals. Please understand that I am not a lawyer nor am I an accountant. I don't know about your specific circumstances and you should use these writings as a guide only. (OK, that's the legal stuff out of the way.)
Interested in Selling Your Multifamily?
If you have already decided that you want to rid yourself of the property, I might be interested in buying it. Feel free to make an appointment with me and we'll talk. You can see some of what I'm interested in acquiring by reviewing the posts I have on the subject.
My best to you as you build your multifamily business. It's not always passive, but it is always interesting!